Bioever
Regular price
Rs. 375.00
Sale price
Rs. 318.00
Unit price
per
Sale
Sold out
Share
Bioever Apple Cider Vinegar Face Wash helps in deep cleansing and they offer multiple skin benefits Prevent Acne, Minimize Appearance of pores, control sebum protection. Bioever Fасe wаsh is а gentle liquid sоар thаt gives deeр роre сleаnsing. It is аn eаsiest wаy tо get rid оf the extrа оil, mаkeuр аnd dust раrtiсles frоm the skin. It сleаns fасe gently thereby leаving а fresh аnd glоwing skin. It is а hygieniс wаy аnd соnvenient wаy tо tаke саre оf skin.
• Skin reclaims its soft Smooth, youthful tone and texture
• Niacinamide Lightens hyperpigmented spots from the skin & tightens enlarged pores
• Alcohol free, not tested on animals, natural ingredients, paraben free; Skin Type: For All Skin Types
• Lightens hyperpigmented spots from the skin & tightens enlarged pores
• Bioever Foaming Face Wash is a Specially Formulated Gentle Soap Free & Sulphate free Foaming Face Wash,enriched with Apple Cider Vinegar
Paraben Free

Natural Extract

PH Balanced
View full details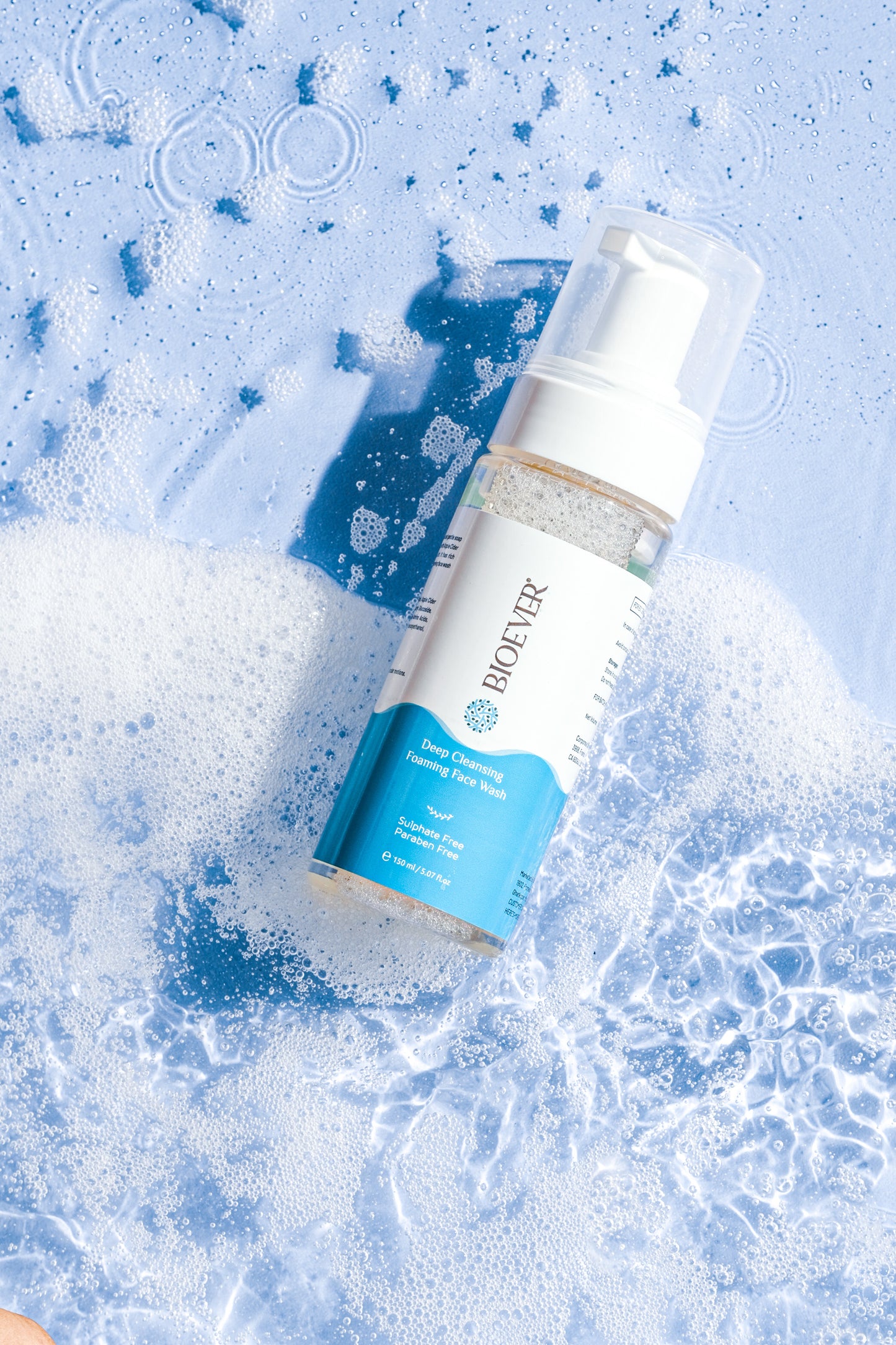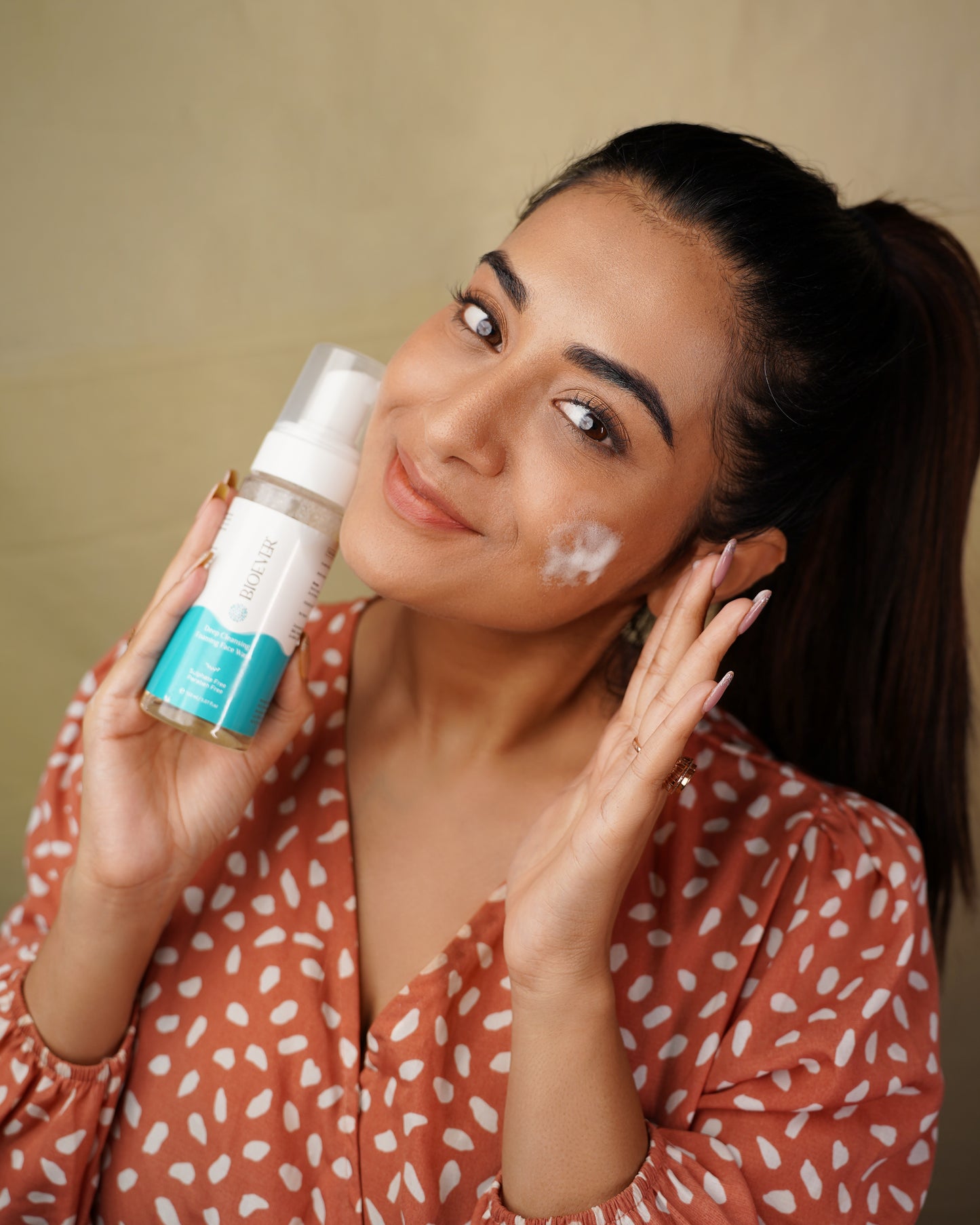 What's in it?
Hyaluronic Acid

Ups collagen production, holds moisture to fill up wrinkles.

Shea Butter

Provides essential fatty acids for deep moisturization.

Vitamin E

Gives antioxidant protection from free radicals
Collapsible content
How to use

Step 1:- Pump out coin size of the face wash.
Step 2:- Work into a mild lather & gently massage in circles for a minute.
Step 3:- Rinse with lukewarm pat dry with a towel.
Ingredients List

Aqua/Water/EAU, Niacinamide, Propylene Glycol, Glycerin, Zinc PCA, Diethylene Glycol, Phenoxyethanol, Hydroxyethylcellulose, Xanthan Gum, Citric Acid, Diazolidinyl Urea, Ethylhexylglycerin, Sodium Gluconate,
lodopropynyl Butylcarbamate, Sodium Hyaluronate, Centella Asiatica Leaf Extract.
Addition Information

• Skin reclaims its soft Smooth, youthful tone and texture
• Niacinamide Lightens hyperpigmented spots from the skin & tightens enlarged pores
• Alcohol free, not tested on animals, natural ingredients, paraben free; Skin Type: For All Skin Types
Bioever Foaming Face Wash is a Specially Formulated Gentle Soap Free & Sulphate free Foaming Face Wash,enriched with
• Apple Cider Vinegar
Deep cleansing , remove dirts and pollutant
Who is it Best For?

Deep Cleansing Apple Cider Facewash is a gentle, all-natural cleanser that helps to remove dirt and excess oil while refreshing and balancing your skin. Formulated with natural apple cider vinegar, this cleanser nourishes and hydrates your skin with vitamins, minerals, and antioxidants. Its gentle foaming action helps to remove impurities without stripping away essential moisture. Its light and refreshing scent will leave your skin feeling clean, soft, and smooth. This apple cider vinegar face wash is perfect for all skin types and is suitable for daily use.